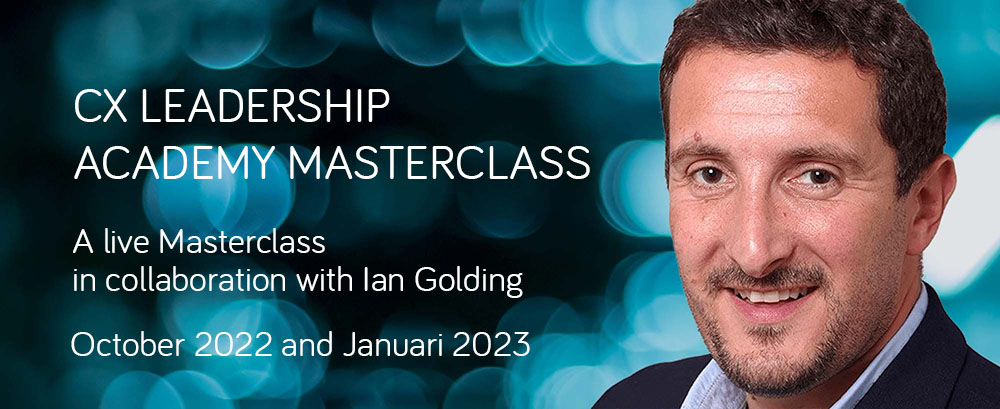 NECXT Level CX leadership Academy
We hebben goed nieuws! De populaire CX Masterclasses die we organiseren in samenwerking met Ian Golding staan weer op het programma. Tijdens deze masterclass delen we aan de hand van inspirerende praktijkvoorbeelden de belangrijkste inzichten  die helpen de Customer Experience naar een hoger niveau te tillen. We belichten hierbij verschillende industrieën en gebruiken voorbeelden van de meest gerenommeerde mensen uit het werkveld.

Live CX Masterclass
12 & 13 oktober 2022 (09:00-17:00 uur)
Locatie: Rotterdam
Tarief: €1250,-
Live CX Masterclass
17 & 18 januari 2023 (09:00-17:00 uur)
Locatie: Rotterdam
Tarief: €1250,-
Wat eerdere deelnemers zeggen:
'Created new insights, I love the interaction and the examples outside our industry, great setup of presentations and excellent speakers'.
 'Really enjoyed the course, got a lot out of it. Some great stories that brought the subject to life and as I said at the time, some very thought provoking activity'.